Ta strona używa plików cookies. Korzystając ze strony wyrażasz zgodę na używanie plików cookies, zgodnie z aktualnymi ustawieniami przeglądarki.
Więcej informacji o plikach cookies znajduje się w
polityce prywatności
.
Uwaga !!! Stronę można również powiększać za pomocą klawisza CTRL + kółko myszki


czwartek, 23 May 2013

Weather in Gdynia


Gdynia-on-line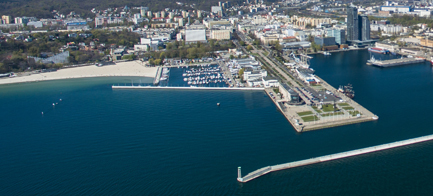 See you in Gdynia... (film)

more
On foot across the Baltic Sea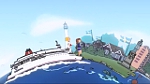 The Polish-Swedish Chamber of Commerce created two 10-minute movies within the project "Interface" in order to promote a trip across the Baltic Sea without a car. Both films are dedicated to the sister cities of Gdynia and Karlskrona. The "Interface" project is to revitalize cross-border passenger transportation, creating a comfortable, cheap and environmentally friendly alternative for travelling in the South Baltic area.

more


© City Hall of Gdynia, 81-382 Gdynia, Aleja Marszałka Piłsudskiego 52/54
phone (+ 48 58) 66 88 000, fax (+48 58) 62 09 798, e-mail: umgdynia@gdynia.pl
Created by

| Layout by

| Zdjęcia lotnicze by

| Hosting by